Many foreign friends often ask me if they can transfer money to me through their Paypal account directly to my Alipay. Because I need to get the payment from the buyers as a sourcing agent in Guangzhou, China.
At present, Paypal and Alipay can not be directly linked, and can not transfer the funds.
Paypal is a U.S.-based third-party payments company, payments were mainly made in dollars; Alipay, a Chinese third-party payment company owned by Alibaba Group, was mainly settled in RMB.
Here's the difference between PAYPAL and ALIPAY.
PAYPAL is an Internet service set up in December 1998 by Peter Thiel and Max Levchin, allowing money to be transferred between users who used e-mail to identify themselves, avoiding the traditional method of sending checks or remittances.
It currently supports payments and transfers in 190 countries and 23 currencies other than the RMB.
As long as you have an email address, you can sign up for a PayPal account, authenticate as a user, provide credit card or bank information, and increase the amount of your account Transfer a certain amount of money from an account (such as a credit card) that was registered at the time of opening the account to a PayPal account.
PAYPAL only allows users in the United States to top up their PayPal accounts with a debit card similar to ours, while users in 189 other countries are not allowed to top up their PayPal accounts with a bank card.
Consumers in any other country can not use credit cards to recharge.
Normally, Paypal requires users to attach their credit card to their Paypal account, and "Pinch" the payment from the credit card to the seller.
Alipay is a third-party mobile and online payment platform, established in Hangzhou, China in February 2004 by Alibaba Group and its founder Jack Ma.
In 2015, pay moved its headquarters to Pudong, Shanghai, although its parent company Ant Financial remains Hangzhou-based.
Alipay overtook PayPal as the world's largest mobile payment platform in 2013.
In the fourth quarter of 2016, Alipay had a 54% share of China's US$5.5 trillion mobile payment market, by far the largest in the world, although its share fell from 71% in 2015 as its rival Tencent's WeChat Pay was rapidly catching up.
Alipay can attach a bank card and credit card, and you can use the bank card to recharge, and also consume directly with the credit card.
Now Paypal supports RMB settlement, and Alipay also supports foreign currency settlement.
But Paypal and Alipay belong to different countries of payment tools, and because of China's implementation of a strict foreign exchange control policy, we can not link and transfer funds between them directly.
How do transfer money to each other?
If you need to transfer money from Paypal to an Alipay account, you can do the following:
Withdraw Money from a Paypal account into a bank card
Bind this bank card to your Alipay account
Use this bank card to top up the Alipay account or consumption.
Of course, this is not a perfect way.
But with the development of the Internet today, there is more than one way to transfer money between accounts.
Here is another way for your reference.
Hiring a purchasing assistant in China can get many benefits...
Read More
There are literally thousands of different types of garments, each...
Read More
The best top 5 Furniture markets in Foshan recommended by...
Read More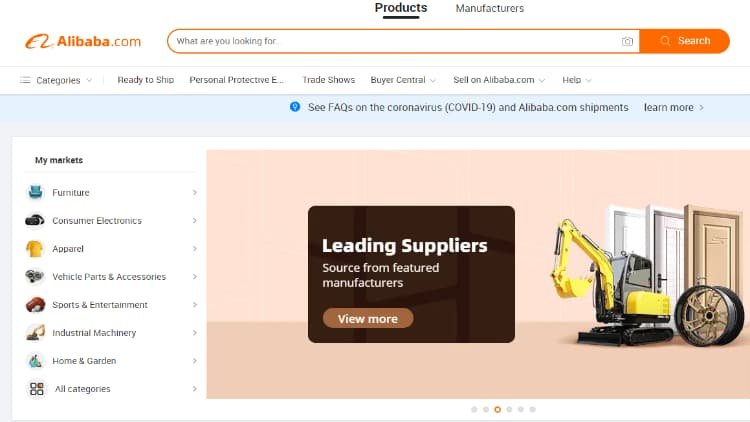 People are most likely to use alibaba sourcing products or...
Read More