China's umbrella industry grow up rapidly. It happened on the base of abundant and cheap labor from the 90s of the 20th century.  
At present, the amount of Chinese umbrella exports is about 80% of the total in the world.
China is the biggest umbrella industry in the world and gradually formed some production bases in Zhejiang, Fujian, Shandong, and Guangdong provinces.
The following seven towns are famous to umbrella businessmen all over the world: Songxia Town, Nanyang Town, Sandu Town, ShiShan town, Longgang town, Dongshi town, and Taoyuan Town. Most of the umbrellas local and overseas are produced in these professional towns.
Now we will make a description of these towns.
Dongshi Town in Jinjiang City, Fujian province was awarded the honorary title of "China Umbrella capital" by China Light Industry Association and China Daily Sundry Industry Association in October 2003.
It is the largest base of umbrella production and umbrella raw materials export distribution in China.
On October 21, 2005, the third "China Umbrella Festival" and the first China (Jinjiang) Umbrella Fair held successfully in Dongshi town, the transaction amounted to 1.08 billion.
Dongshi town produces more than 300 kinds of umbrellas, including sunny umbrellas, beach umbrellas, windproof umbrellas, and anti-UV umbrellas. There are about 300 enterprises in Dongshi town, which employ more than 40,000 people. The annual output is more than 40 billion yuan, which is about 30% in the value of the industrial output of the town.
Songxia Town in Shaoxing city, Zhejiang Province is famous for its title of "Qianqiang Town of Zhejiang Province", "Central town of Zhejiang province".
There are about 1263 umbrella enterprises with around 500 million pieces of all kinds of finished products.
After 50 years of development, Songxia town has become a large domestic production and export base of the umbrella, the output accounted for 25% – 30% of the total amount of umbrellas in China. The cultural advertising umbrella share of the domestic market is about 90%, and sun umbrella, and beach umbrella exports accounted for more than 50% of the country.
Umbrella economy become a regional block with the characteristics of "small commodity, large gathering"
China Bumbershoot city is located in Shishan Town, Nanan City, Fujian Province. It is located on the edge of Nanan, Yongchun, and Anxi towns 96.2 square kilometers. The population is 86,000, excluding 16 Million people living in Hong Kong, Macao, Taiwan, and overseas.
Shishan Town umbrella industry since 1985 by the introduction of Taiwan. So far, It has the largest and most advanced automatic rib production and painting lines, with more than 30 advanced technology assembly enterprises and around 10 enterprises for support.
Employing more than 12,000 including nearly 1,000 professionals and technicians. The main products: straight rib, fold rib, manual umbrella, automatic umbrella, sun umbrella, beach umbrella and so on more than 10 kinds of product. The annual output is more than 600 million yuan. Products are mainly exported to Europe and the United States, Southeast Asia, the Middle East, Africa, and other countries in the world.
China advertising umbrella town
Taoyuan town which located in Heshan City, the hinterland of the Pearl River district, Guangdong Province.
Taoyuan was famous because the people in Guangxu years of the Qing dynasty planted a wide range of peach trees around an old temple making it into a very beautiful area like The Peach Garden in the Jin Dynasty of Wulingyuan.
Nowadays, no more beautiful peach trees like before when you walk into the town of Taoyuan, but the colorful umbrella business advertising brand.
Taoyuan town, with a total area of 54 square kilometers, consisting of 11 village committees and two communities, and has a resident population of 22000 people.
There are 222 umbrella and other component factories in the town. It becomes a big industry with an annual output of 3.936 billion yuan.
The umbrella of Taoyuan, created 15,000 jobs, driving 70% of the Taoyuan people to achieve flexible employment.
China "Umbrella Township" Nanyang, located on the south bank of Hangzhou Qiantang River, is a strong economic town with a world-famous tide resort as well.
Umbrella manufacturing with a long time development history is one of the two traditional industries of Nanyang. It was grown up step by step from the early 50s of the last century come out.
All kinds of umbrellas and large supporting enterprises more than 140 located in Nanyang town. The daily output is 500,000 pieces, annual output is more than 150 million pieces, which is 15% of the total output in the whole of China.
China famous umbrella town
Jiande Sandu town is "China's famous umbrella town".
The history of the umbrella in Sandu town is 40 years, and the annual output of umbrella production is 1/3 of the country.
According to statistical data provided by the town government, there are more than 120 umbrella enterprises with the production of ribs of 150 million pieces, and ready umbrellas of 4 million pieces. The annual output value of 600 million yuan is almost occupied 50% of all the town industry's annual output value.
The umbrella is worth to the people of the town from tradition and has now grown into a big industry because of so many years of fighting on the umbrella market. The umbrella industry cultivated not only a large enriching industry for Sandu town, but also dig out the first pot of gold for the local people.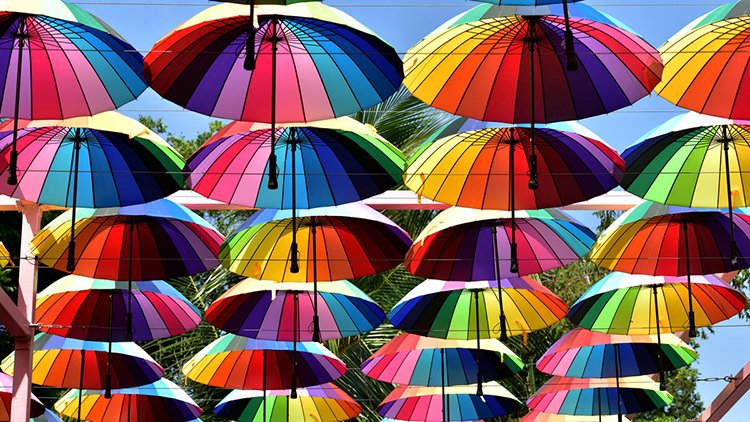 The global high-quality umbrella manufacturing base
Longgang Town in Shenzhen city is the base of high-quality umbrella manufacturing.
After more than 30 years of development of industrial agglomeration, here is the area of high-precision umbrella materials, standard fine workmanship, and a completed supporting cluster industry chain.
It provides the most fashionable, high-quality umbrella to the world and shares 60% of the global high-quality  Umbrella market.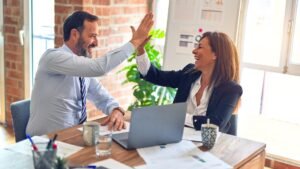 Hiring a purchasing assistant in China can get many benefits...
Read More
There are literally thousands of different types of garments, each...
Read More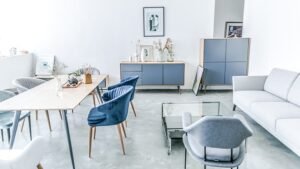 The best top 5 Furniture markets in Foshan recommended by...
Read More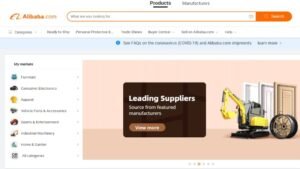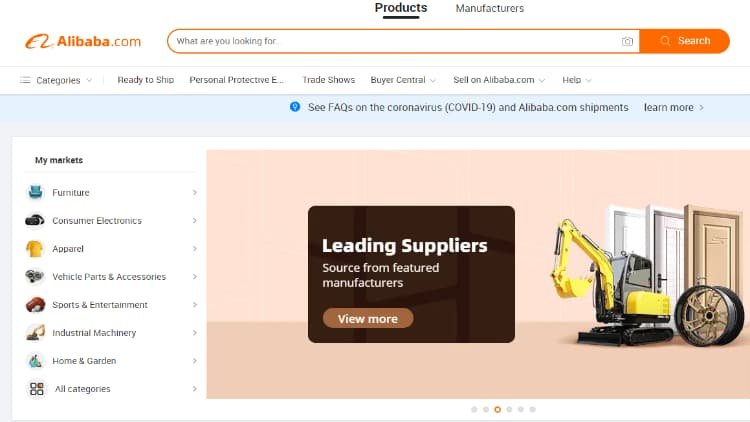 People are most likely to use alibaba sourcing products or...
Read More