The leather market for leather handbags, leather wallets which closes to Guihua Gang is the place to go. Many multi-story malls with branded and unbranded bags, made of leather or PU. You can also stroll the side-streets to find cheaper alternatives, although the quality might be lower. Baiyun leather trading Centre and Yi Sen leather market are both in Guihua Gang.
Baiyun world leather trading center
Guangzhou Baiyun world leather trading center is part of Guangzhou's largest leather product district. You can spend several days in this area, browsing through all the different buildings and side streets. The quality of this market is usually quite good, but you can find many different grades and designs. Baiyun World offers superior-quality hardware facilities, an advanced network business platform, and an outstanding business doing environment, which guarantee the boom of business. You can find lots of products such as handbags, luggage's, belts, scarf, tie, cuff link, handkerchief, T-shirt, fashion. Make sure you visit the surrounding area, especially across the street. You will find many more markets and shops in every street.
Yi Sen leather market is located in the center of Guihua Gang leather wholesale area. It is a large and prominent building so you won't miss it. It has over 300 shops and a leather goods exhibition hall. You will find shoulder bags, travel cases, handbags, briefcases, belts, wallets and some shoes in this building.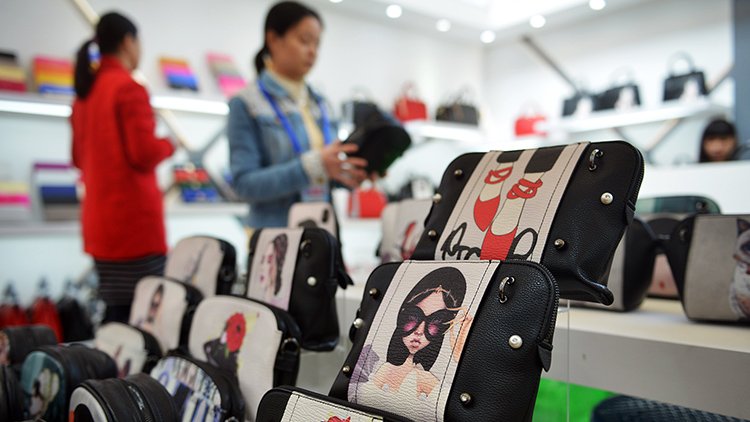 Shiling international leather city
Besides these leather handbags markets, we introduced all the Guangzhou markets before. Check to see if any market you are looking for? 
Of course, you can search on google for more markets information if you need.